VROUWEN THEE
Women's Tea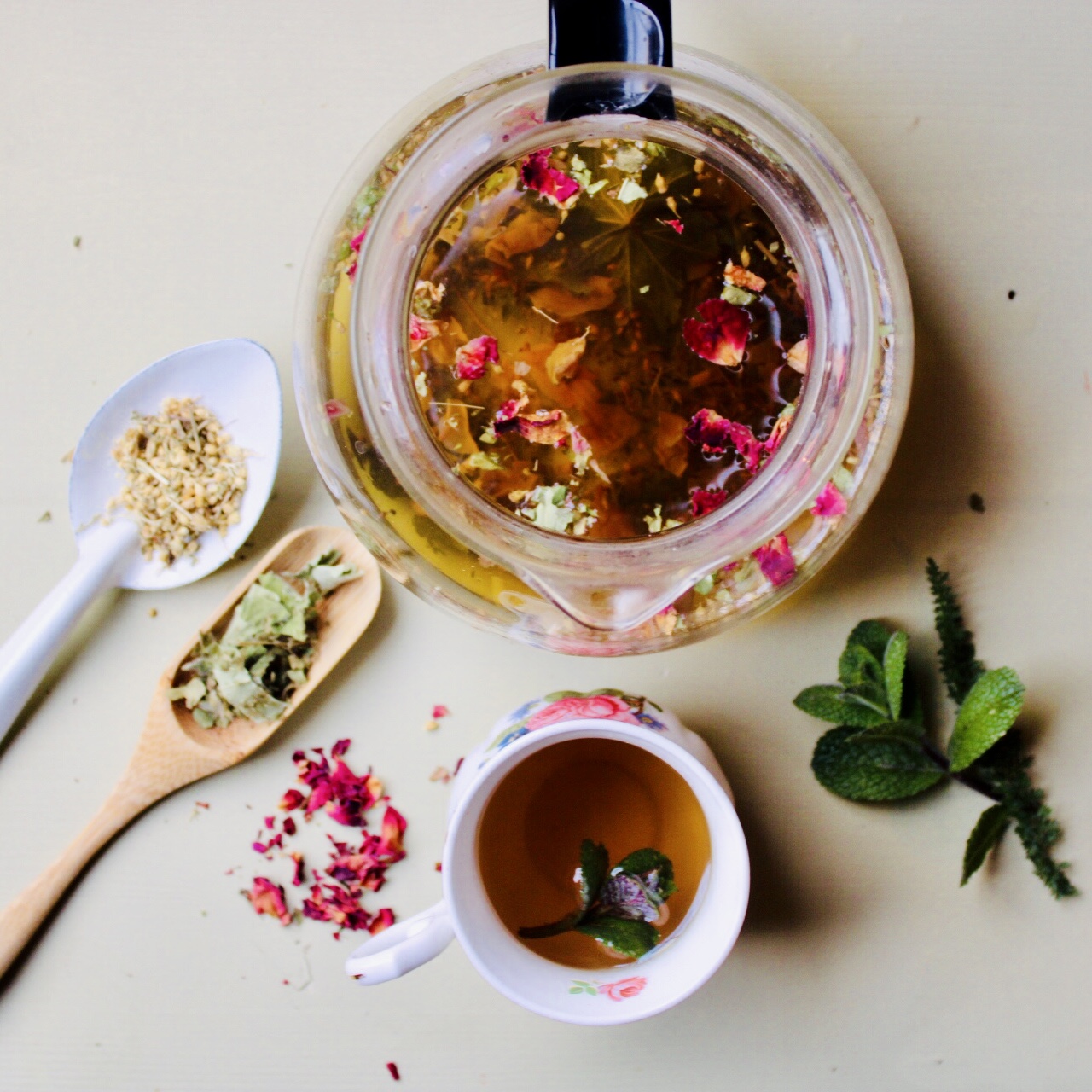 Een thee speciaal voor de vrouw met Vrouwenmantel, Roos en Duizendblad. Deze prachtige kruiden werken regulerend op je hormoonstelsel. Ze geven eigenlijk wat er nodig is. Zo kunnen ze kalmerend of juist versterkend werken. Daarnaast zijn het goede ondersteuners bij je menstruatie! Ze geven balans en werken verlichtend. De smaak is ook zo lekker! Ik versierde mijn thee met een klein takje verse munt! Dat geeft net een extra fris smaakje aan deze kruidige en krachtige vrouwenthee! Hier volgt een simpel recept en een filmpje!
🌹Voeg de kruiden (vers of gedroogd) toe aan theepot. Je rekent een goede eetlepel gedroogd kruid per 500 ml water
🌹 Overgiet de kruiden met wat koud water. Zo kunnen ze even wennen en voorkom je verbranding van de kwetsbare plantendelen
🌹 Na een paar minuten overgiet je de kruiden met 500 ml heet water
🌹 Laat dit zeker 10 minuten trekken (hoe langer, hoe sterker de thee)
🌹Zeef af en geniet van je VROUWEN thee!